Featured Project
Night and Day
A night and day transformation for day and night fun!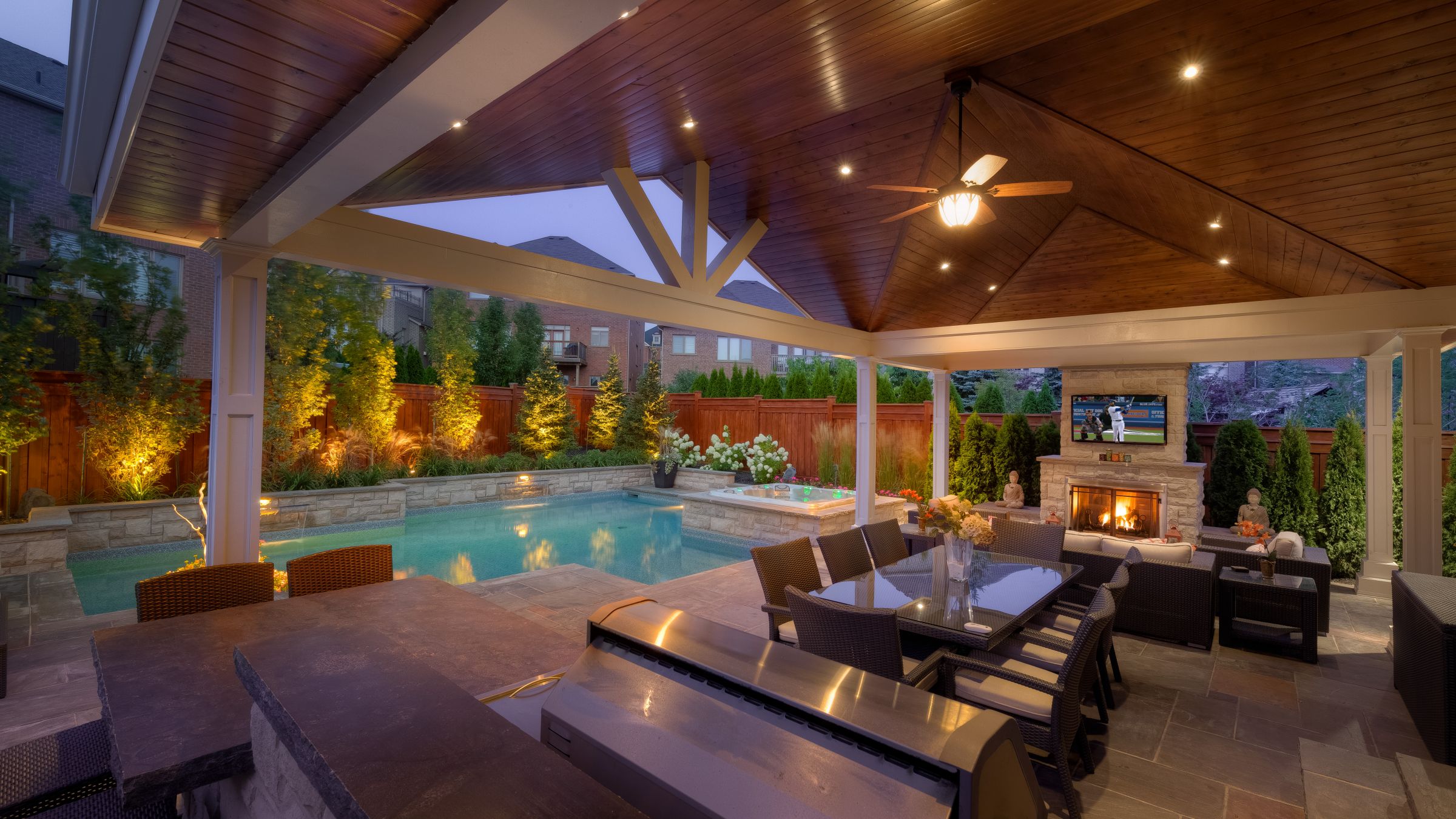 A magnificent view.
A cedar, cathedral-ceiling porch adds beauty from inside and out.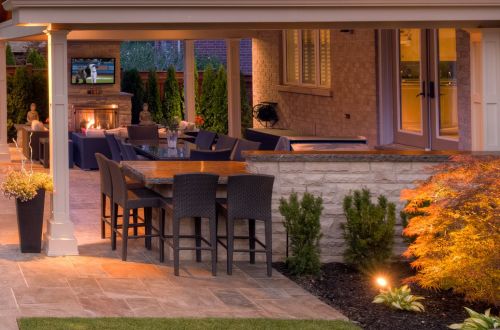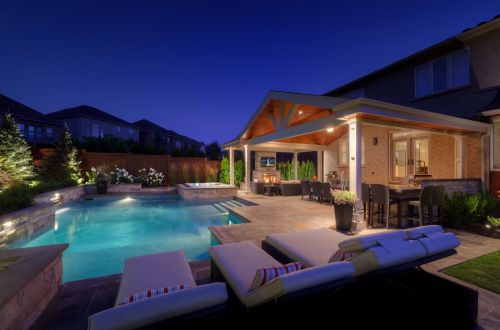 We make extraordinary out of the very ordinary.
Pool with yard.
This special pool was custom designed to extend almost the full length of the yard, incorporating a mortared stone–surrounded hot tub.