5-star landscapes don't happen on their own…
They are a result of years of experience brought forth by virtuoso team members. Talented designers, methodical planners, inspiring lead performers and skilled crews all come together to give it their all.
We are on the hunt for the industry's top players — rookies and MVPs alike. Scroll down and see if you have what it takes to make the cut.
Your best for the audience. Every day.
Every day our team works hard. Sometimes through the toughest of elements: scorching heat, pouring rain, howling winds. But why? Because we love our clients. We may be a rock star team, but we are not afraid to get dirty for our clients. All we do we do for them. They give us the stage. They give us the challenge. We just do what we do best.
MIKE BARTELS Landscape Supervisor
---
No more dead-end gigs.
At Cedar Springs, you can choose from many career paths and work alongside Ontario's top talent to develop your skills. Our entire team is given an all-access pass to many opportunities and resources to grow personally and professionally.
Industry Accolades
We don't like to brag, but here is how the industry is celebrating our team's work.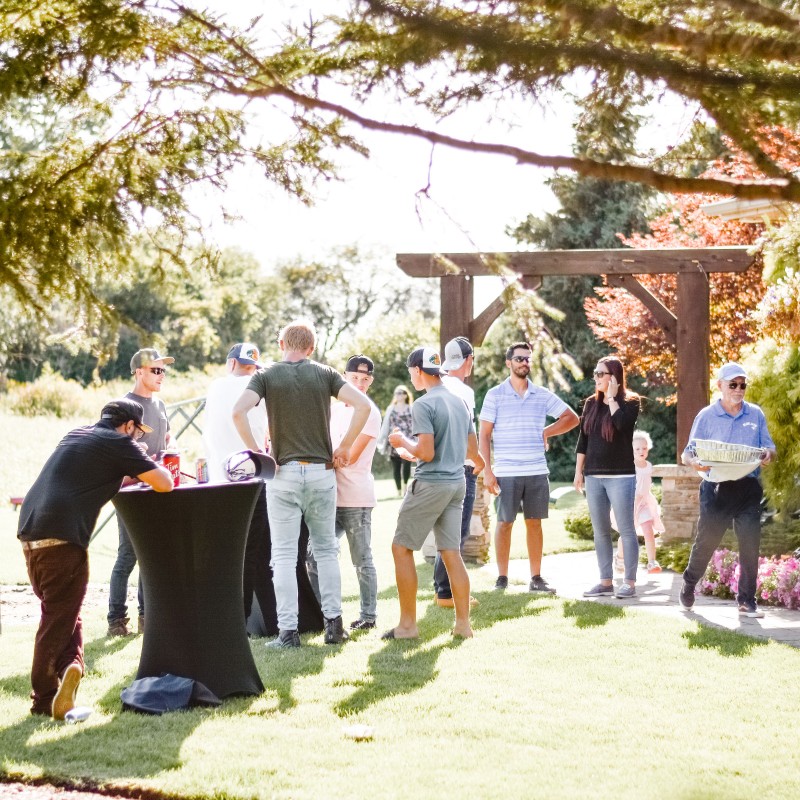 Take a look backstage…
Behind the mud and sweat, there is always a smile. We like to think it's because we got our team's back. And beyond a top-shelf pay, leading benefits and endless opportunities for growth — our team gets to celebrate wins together at our monthly BBQs, show off their skills at our golf tournaments and participate in many other exciting events.
Show Gallery
---
Make it big in landscaping with…
Overtime
Leading health benefits
Matched RRSP contributions
Bonus Incentives
Defined career paths
Access to the latest gear and company vehicles
Winter shift premiums
Don't see your position?
We are always scouting for the best talent to join the team, and the best performers make the cut. If you don't see your position listed, send us your resume, and if you have what it takes, we will show you around our studio and have a coffee to discuss what you can bring to our all-star team.