Together,
for a beautiful future.
Join the Cedar Springs team today!
Apply Now
Ever wonder who's behind the stunning landscapes?
No one famous. Just a bunch of ordinary people combining their natural talents to make the lives of others extraordinary.
We work together. We learn together. We grow together.
Together, we are Cedar Springs.
Working as a team has its advantages.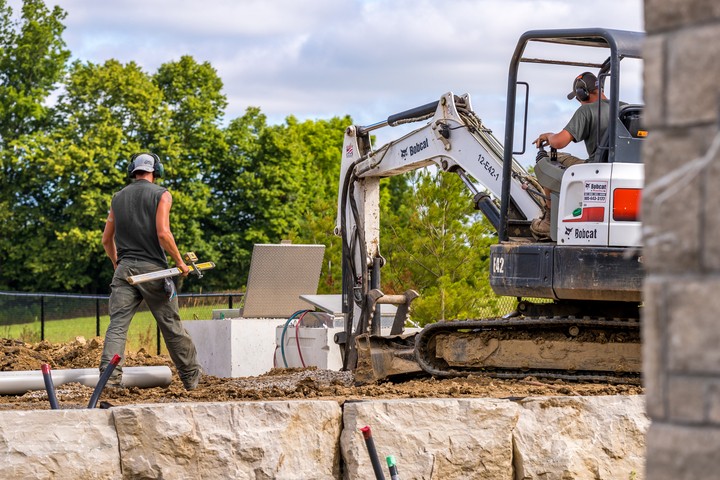 Grow your skills with defined career paths.
Get paid extra for overtime & winter shifts.
Participate in health & dental benefits programs.
Take advantage of matched RRSP contributions.
Earn more money with bonus incentives.
Access the latest gear & company vehicles.
Our Mission & Values
Together we can

build a beautiful future…
Our mission is simple: building a beautiful future for our clients, employees and the communities we serve.
We do this as a team, by living our eight core values:
Encouragement
Professionalism
Excellence
Humility
Passion
Accountability
Safety
Integrity
Find Out More About Us
Career Paths
Together
we grow.
At Cedar Springs, you can choose from many career paths and work alongside Ontario's top talent to develop your skills. Our entire team is given loads of opportunities and resources to grow as people and professionals.
Awards
Together,
we celebrate.
Humility is one of our values, but that hasn't prevented us from winning awards. No one person is responsible for these — our whole team is.
Life at Cedar Springs
Get a peek behind the scenes…
Awesome companies are made up of awesome people. Behind the dirt and sweat is a team that cares and has plenty of smiles. We take the time to celebrate our wins together with monthly BBQs, yearly golf tournaments and loads of other exciting events! And the industry-leading pay, excellent benefits and room to grow helps too.
Together,

we make every day awesome.
I joined Cedar Springs as a labourer on a landscape crew and over a few years, I was trained to lead an entire job site. The culture at Cedar Springs is one that heavily values customer care and relationships, personal character and discipline, and striving for excellence in all areas of our work. It's a positive, pro-active work environment, filled with great employees who share the same passion for excellence.

— MYLES GARDNER, Landscape Foreman

I joined Cedar Springs as a part-time gardener, and over five years developed my abilities to a full-time foreman position. After several seasons, I forged my career path into managing and leading other foreman and company leaders! I love problem solving, and helping others be successful. Being a part of this team is fantastic! Everyone is friendly, supportive and willing to share their knowledge. As a result, I feel like there are always opportunities to learn new skills and continue to grow.

— MEGAN WILLIAMS, Supervisor

As a landscape designer, I get to work on projects that bring two of my passions together: design and nature. What I love about it the most is that every day I am blessed with the opportunity to grow alongside some of the most renowned industry veterans at a company that genuinely cares for their employees.

— ADRIAN HORDYK, Landscape Designer
How to Apply
Ready to join Cedar Springs?
To start your application, all you need to do is follow these three steps.
1
Choose your path.
Explore our many career paths and choose the one that's right for your skills, experience and interests.
2
Apply online.
Fill out an application for any of the available opportunities. If you don't see one that's right for you, email your resume to [email protected].
3
Complete our interview process.
At Cedar Springs, we look beyond experience. We are in search of individuals who share our bold mission and values.
Don't see your position?
If you don't see an opening for a job that fits your skills, send us an application anyway. We're always looking for good people to make our team stronger.
Start your application here.