Bringing the 5-star experience home.
With your perfect design and detailed plans in hand, you'll probably want to get things in motion. At Cedar Springs, we understand what it's like from your side of things and we want to see that you enjoy watching your new space unfold.

We make the construction phase easy for you by:
Communicating with you regularly – and clearly.
Strictly adhering to the agreed schedule.
Leaving a tidy work site at the end of each day.
Here's what you can expect:
1
We first confirm all the details. After all, no one likes surprises, especially not at this stage. The project is reviewed by the sales rep, landscape designer and the construction foreman assigned to your project, to ensure everything is in order.
2
The crews and any specialized tradespeople are assigned to your project and locates are requested for the various utilities and services on your property.
3
The design team will then make an onsite visit for measurements, grades and photos.
4
Crews begin the work. Depending on the type of project, the process is usually this: demolition if necessary, excavation, material delivery, base prep, electrical/plumbing rough in, hardscapes (masonry), carpentry, lighting and appliance installation, planting and sodding, site repairs, if necessary, detailing, testing, clean up.
5
If anything comes up and we have some advice, we'll let you know. As usual, we'll document all the details and send out any plan changes to you, so you always know where things stand.
6
We'll arrange a follow up visit with you to see what you think. While we love doing the work, what makes it really rewarding for us is to see that you love your new space. If you'll let us, we'll also snap a few pictures for our portfolio.
---
Construction Team
We always work to build a team of talented professionals who love what they do. From the project manager to the crew member that sweeps up your drive at the end of the day, we know your experience will be first rate.

WE'RE DEFINED BY CHARACTER.
We have worked hard for our reputation as a company that provides superior quality landscapes in Oakville, Burlington and the surrounding areas. We achieve that, first, by employing people of character – people that want to create products that are built to last.

WE'RE GUIDED BY EXPERIENCE.
Whether in the design phase or construction, we have the expertise to identify and resolve relevant issues as they come up. We know the quality of the finished product depends on our experienced, conscientious people.

WE'RE NICE, TOO.
You can always feel free to approach your site foreman on the job, or contact your sales rep with questions or concerns as the project unfolds.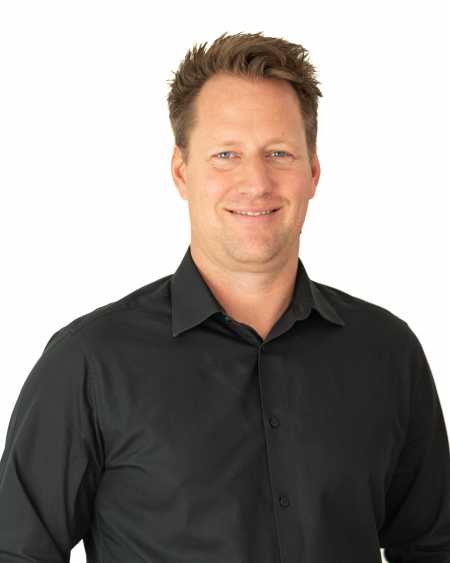 Adrian Bartels
President / Design & Sales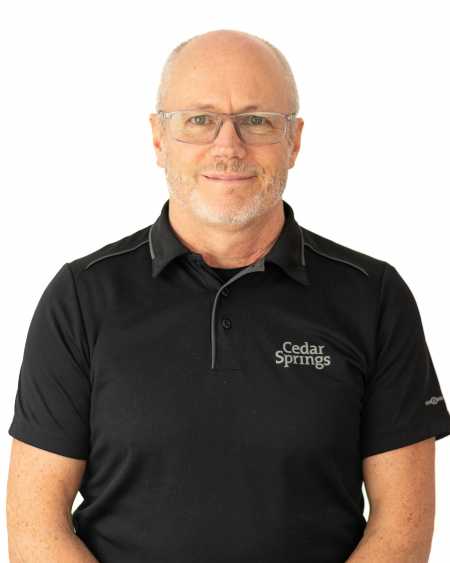 Len Hordyk
Construction Detail Manager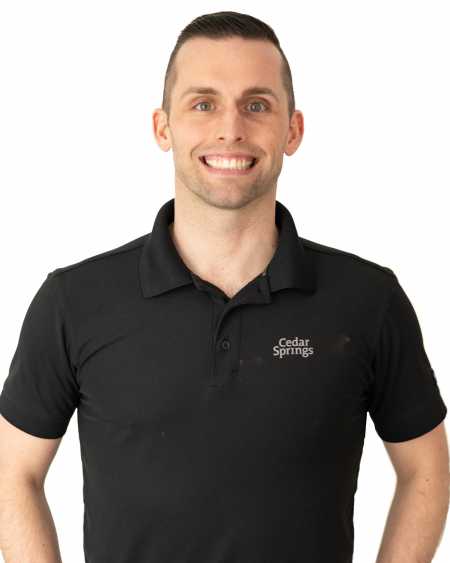 Trevor Henry
Landscape Design/Sales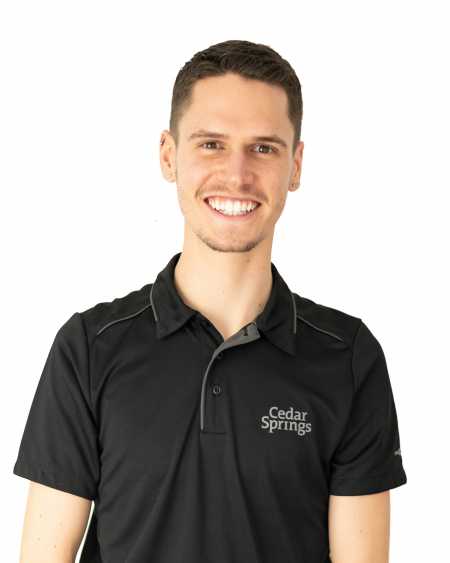 Adrian Hordyk
Design Team Manager
How elevation affects your landscape
Your property's current elevation plays a big part in how we build your getaway. Put simply, your elevation(s) may help or hinder you, depending on what you want to achieve.
If your property is a low flat grade for example, some features, like a stone patio, will be relatively simple to accomplish. But if your property is sloped or has multiple elevations, a lot of backfill and a retaining wall might be needed to achieve that same patio. A raised deck, on the other hand, might be more accommodating, without needing grade changes – or added expense.
Elevation is a good thing to consider when planning your project, and can have a big effect on the work, materials and budget that will be needed. Talk to us about how we design with your property in mind.

Start the process today!
Get in touch with us here to start the planning of your new favourite destination.