Join our team!
4. Construction Team Member
Dundas, ON & Bradford, ON
Apply Now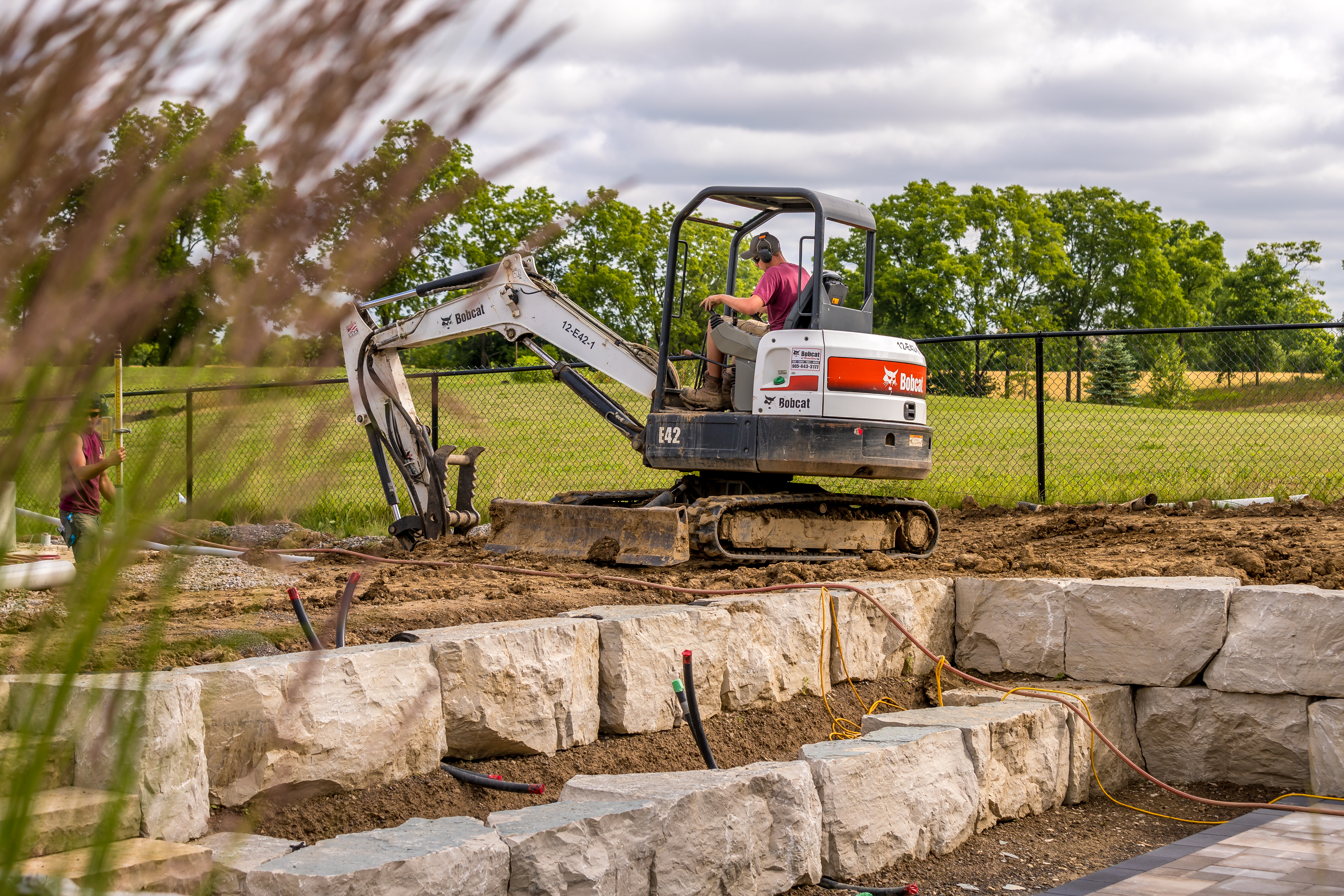 Cedar Springs Landscape Group is an industry leader in creating five-star, resort–like landscapes in Ontario. Our team is comprised of individuals with different talents who work together to achieve the same goal: to be recognized as the team that provides the highest level of quality and service in the industry, takes care of its people and has pride for our work.
Employees at Cedar Springs are recognized as the most valuable asset to the Company, and are treated equally with respect and consideration. Learning and growth opportunities are limitless for every individual willing to benefit from their experience at Cedar Springs.
As a Construction Team Member, you will responsible for performing a variety of tasks to assist the construction operations team through the entire landscape construction process.
Job Duties:
Assistance in all aspects of landscape construction installation
Operate and use a variety of landscape equipment (skidsteers, excavators, stone saws, plate tampers)
Drive Dump Trucks and Trailers, Floating Equipment as required
Manual labour (not shy of physical work)
Core Capabilities:
Customer and quality focus
Effective communication skills and able to follow instructions
Team work
Responsibility and dependability
Ethics and integrity
Required Skills:
Interest in learning the safe use of various landscape equipment (skidsteers, excavators, stone saws, plate tampers)
Communications skills so as to be an effective team player
Motivation to learn and grow in a fast paced environment
Basic understanding of landscape drawings and takeoffs, plant lists
Skills to perform all of the above in a safe, efficient and compliant manner
Valid drivers license
Where to start?
Show up on time. Every day
Be ready to work, have a positive attitude.
Ask questions, when you don't know.
Always look for things to be busy with.
*Benefits, RRSP Plan and Incentive Program are also offered to full time staff.
Contact us today!
Please submit your resume to [email protected] or call our office 905-333-6789
Apply Now
Apply for: 4. Construction Team Member